Webinar Recording - (SOCIAL MEDIA FOCUS) WORKING WITH MEDIA & SOCIAL MEDIA PROVIDERS
EMPA PRINCIPLE #6 REVISITED: Working with Media and Social Media Providers | Liaison to Collaboration
Media agencies, journalists and those who work on social media to collect and create content, are our partners in disaster communication. We should move beyond liaison to develop trusted relationships and effectively collaborate to support, guide and empower those impacted.
Although these people are our partners, sometimes it doesn't feel like it. How can we develop trusted relationships and effectively collaborate with them to support, guide and empower the community?
PANEL: 
Dr Barbara Ryan, EMPA Chair, Facilitator

Belinda Young, PhD Candidate, UniMelb | President, Mums of the Hills
Ben O'Sullivan, Government and Social Impact, Partner Manager, New Zealand and the Pacific Islands, Meta
DATE: Wednesday 31 May 2023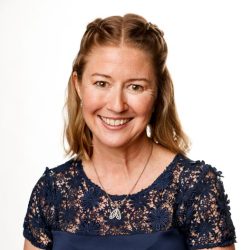 Belinda Young is a PhD candidate at the University of Melbourne and President of Mums of the Hills, a community group she founded in 2015. Belinda's research focuses on whether online groups can promote place-based action in the prevention of human caused bushfire ignitions. Mums of the Hills is predominantly an online group of 5,700 members is in the Yarra Ranges, an area in Melbourne's east known for its beauty and vulnerability to disasters. It is unique in that it has successfully created a strong online/ place-based community connection, built the social capital in the community and provided clear communication and support following disasters. Belinda was recognised for this work by recently being awarded the 2023 Victoria, Australian of the Year Local Hero award.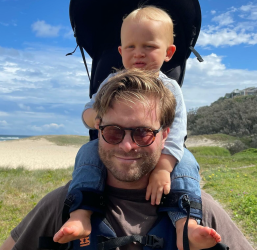 Ben O'Sullivan is a Partner Manager for Government and Social Impact partners across New Zealand and the Pacific Islands. He has been at Meta for 7 years, a time when Meta had only two ad placements and were yet have advertising on Instagram. Originally hailing from Whanganui, Ben started his career as a Media Planner in Auckland and has since worked in London, Dublin and now Sydney serving partners large and small. He is a lifelong NZ Warriors supporter and has forcibly passed this down this honour to his 2yo son Oscar.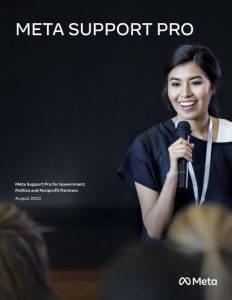 Meta Support Pro for Non-profits and government agencies
The Meta Support Pro team provides consistent and seamless partner experience by answering product questions, resolving operational and technical issues for our government, politics and non-profit partners. The Meta Support Pro program streamlines points of entry and operations management for GPN entities and ensures equal support for all GPN partners.
Using Meta Support Pro is the most efficient way to get assistance on operational queries related to your Meta technologies and Instagram profiles, Pages, ad accounts and campaigns. Government organizations, politicians, candidates for office and non-profit groups have equal access to this team, which can help them learn how to use Meta technologies platforms through best practice materials available globally.