Webinar Recording - Leyla Craig & SEan Sweeney
Tailoring communications & engagement between disability groups & Emergency Management
UNESCAP states that people with disabilities are 4 times more likely to die in a disaster than those without disabilities. Research into this area highlights a need for all parties to work together and share/exchange cultural knowledge, communication, and skills that will work for everyone in all emergency situations.
PRESENTERS: Leyla Craig, PhD Candidate at University of Sydney
Sean Sweeney, Interpreter, Sweeney Interpreters
DATE: Thursday 29 April 2021


Leyla Craig 
As a practitioner in disability inclusive disaster risk reduction (DiDRR), Leyla Craig has been involved in local and international DiDRR projects focussing on Deaf Communities in Australia and Southeast Asia.  Her work involves exploring the underlying causes and gaps that exists between Deaf Communities, disability groups, and emergency services as well as identifying sustainable solutions that meets the specific needs of different disability groups within the disaster and risk space.  The personal lived experiences as a Deaf person and the disconnects seen between Deaf Communities as well as disability groups and emergency services has led her to become a PhD research candidate at The University of Sydney focussing on Deaf Communities and Organisations' capacities to respond to and support those affected by hazards and disasters.  At present, Leyla is working on Disability Inclusion with Fire and Rescue NSW.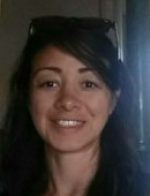 Sean Sweeney 
Sean has become one of the most recognisable faces in Australian media since leading the Auslan interpreting team during the 2019-20 bushfires in NSW. He will share his experiences and perspectives on interpreting emergency news on TV.